So in an effort to save money, I'm switching internet hosts. It's about as much fun as it sounds. The move should have been done, but, stuff.
Like a week's worth of stuff.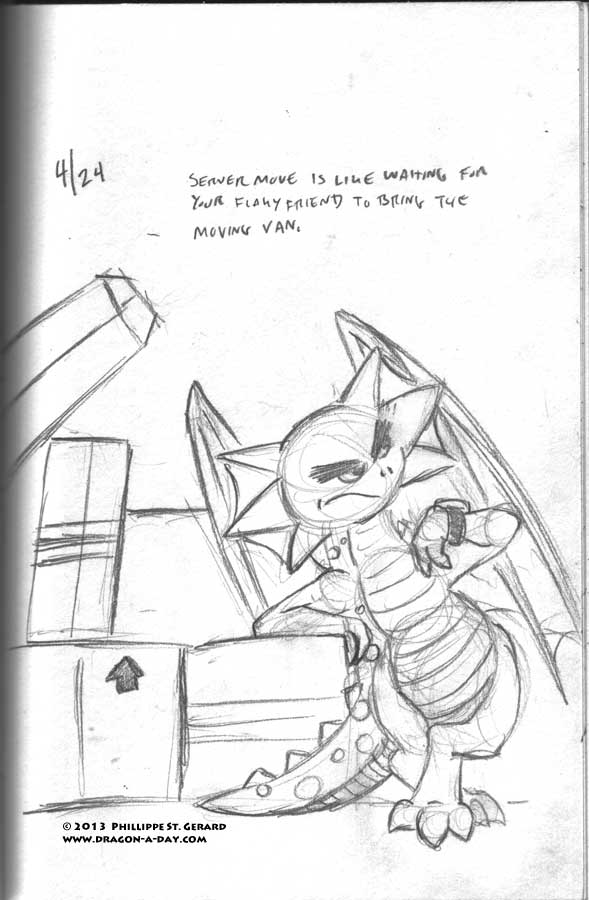 "Server move is like waiting for your flaky friend to bring the moving van."
See full post here: Dragon-A-Day2013-04-25.