Progress report for those of you who are paying attention: Things have been a lot less painful today thanks to some Sportarub, which is basically a lesser version of Bengay, but with aloe added. Functioning at levels close to normal, except for feeling tired, probably at least in part from trudging along and feeling like my arms were going to fall off.
Anyhow, I tried to (actually) do something simple in the interests of going to bed early (haha), and decided (after a couple abortive attempts) to draw a Macejaw, because I haven't done one in… almost 9 months, when a couple of years back (it feels funny saying that) they were my fallback.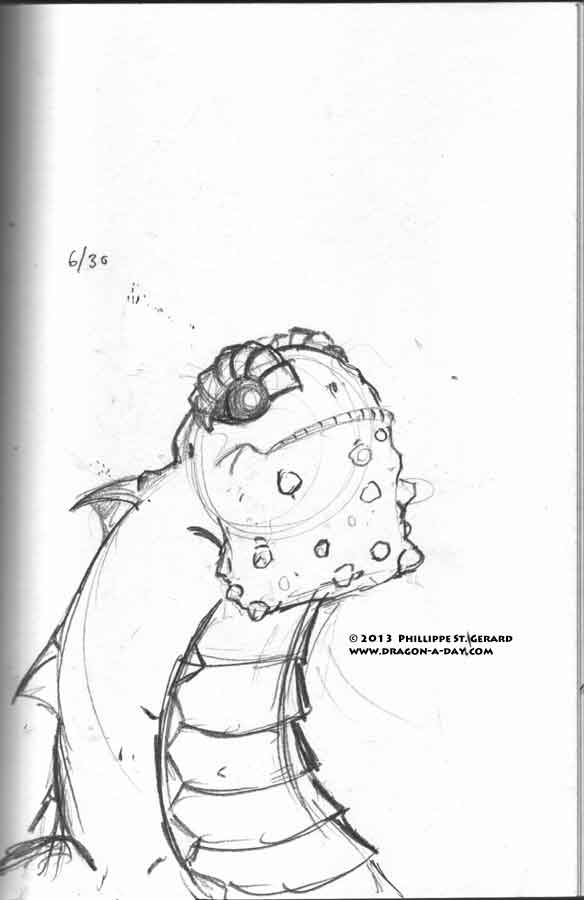 See full post here: Dragon-A-Day2013-07-01.