"He budged! Hooray! "Christopher Crabin!" Uh, uh, "Chroostofer Ribbon!" He bidged! He badged! He booged! Today's the day!"
-Rabbit, from Winnie the Pooh and the Honey Tree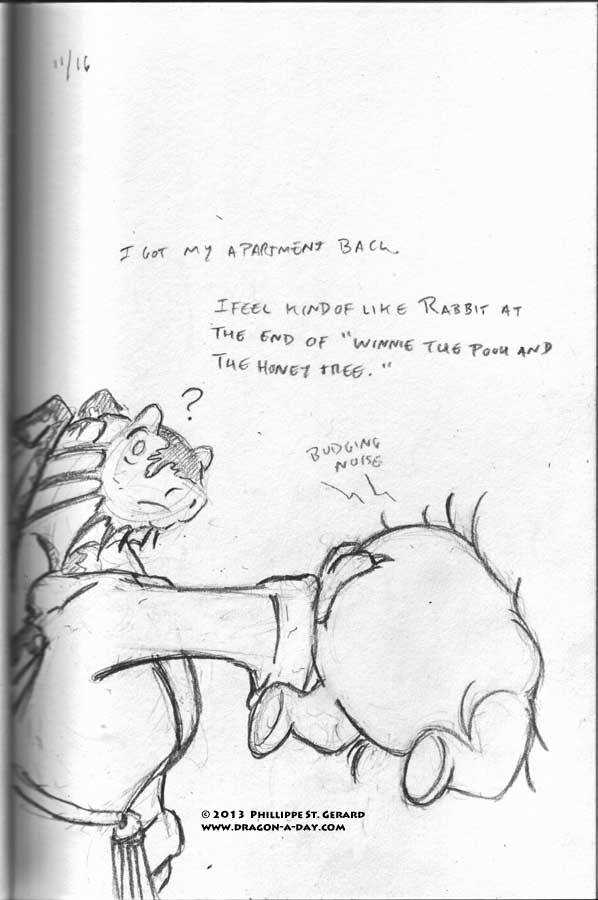 So my temporary roommate's temporary time finally passed. I feel strangely liberated, and I'm sure that he does too.
See full post here: Dragon-A-Day2013-11-17.