Had a very long text conversation with an old friend of mine where he bemoaned the fact that many of our friends are making babies. My friend was more than a little incensed about this fact, among other things, but mostly he couldn't get over the fact that we're getting older and that our contemporaries are spawning.
That, along with last night's considerations about cuteness probably led to this: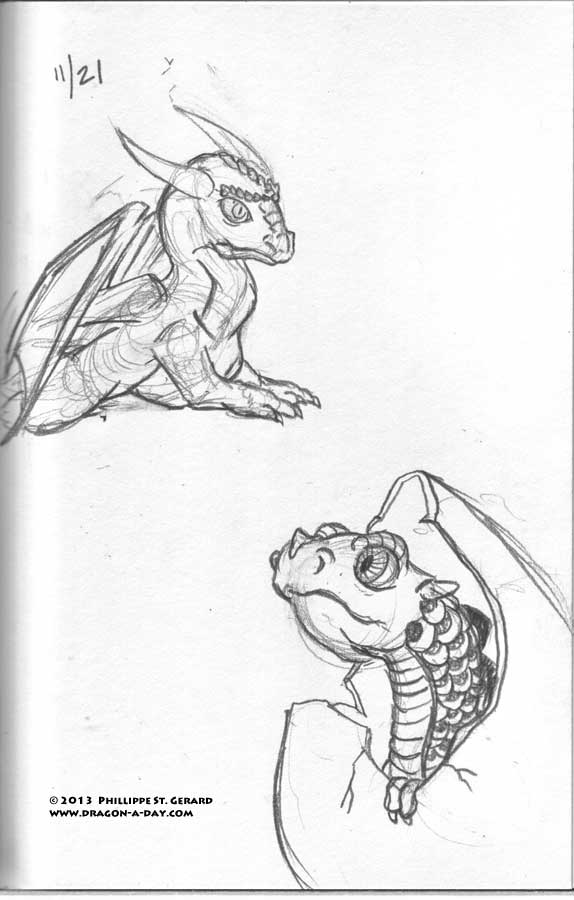 Some part of me is certain that the Lung dragon at the bottom should be in a spherical, almost pearl-like egg, but I decided to skirt the rabbit hole of Internet research for tonight instead opting to keep the ovoid egg-shape I had started with before randomly deciding that the hatchling in question should actually be an Eastern dragon.
See full post here: Dragon-A-Day2013-11-22.